It allows studying the morphology of the endothelial cells of the cornea and practicing counting them. It fully evaluates the corneal endothelium, it allows cell density to be calculated, in addition to its shape and size.
It is very useful in surgeries of the anterior segment of the eye where there is loss of endothelial cells and alterations in the shape and size of cells.
It is a test that is easy to perform, does not require pupil dilation and lasts approximately 10 minutes.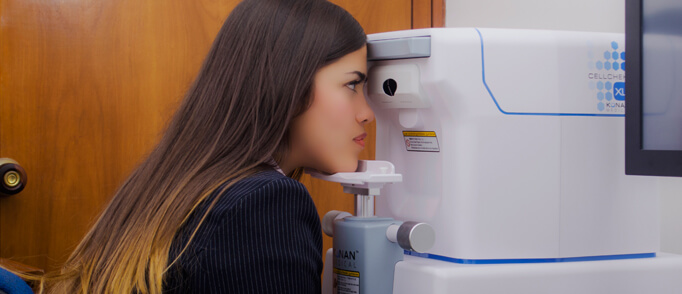 Get your diagnostic tests in our clinic, you will be in the best hands.