Ophthalmological Pharmacy
for

your visual health, recovery and prevention
On the first floor of the Cali Ophthalmology Clinic, in the reception area, there is a pharmacy that specialized in ophthalmological products such as drops, liquids for contact lenses, and supplies, so that the consultation or post-surgical patient can timely purchase the drugs formulated by the doctor to start your treatment, at favorable prices and with all the quality control required for drug management; In addition, personalized advice on the use of medications.
Home service? Dial extension 234 online (602) 5110234
Find your post-surgical kits for refractive, cataract, plastic, and pterygium surgery. Ask for your post-surgical gift!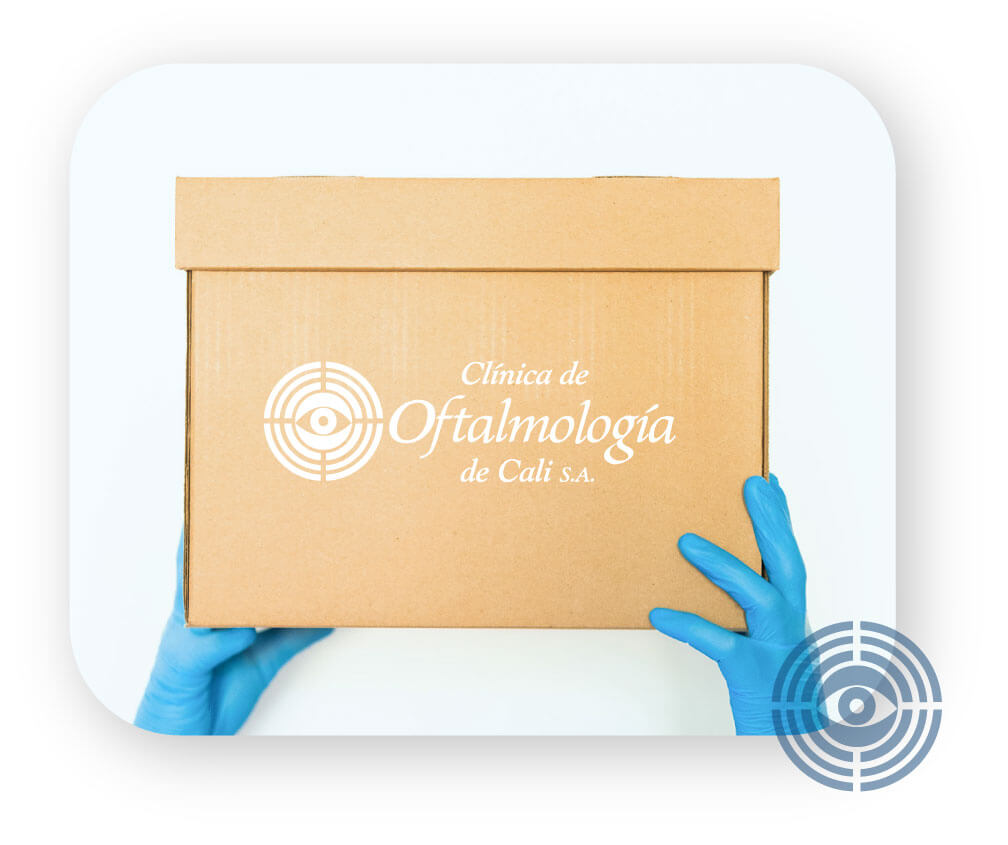 It's easy, safe, and at the door of your house. You can pay in cash or with your debit/credit card on delivery.
Dial extension 234 online (602) 5110234
Our medical specialists and subspecialists have the knowledge, handling techniques, human warmth, and experience to provide you with solutions.
Diagnostic aids and laser
We have the technologies and equipment to perform all kinds of tests with reliable and accurate diagnoses of your visual status.
Quote with us to provide you with personalized service. We will guide you and solve any doubts you might have. Feel safe and confident with our high-quality services.
Prepaid Medicine Services: